Piping Layout Design Services
Design Engineers
at Clearhand can provide your company with support and assistance across all aspects of process plant design. Previous experience includes providing
piping layout design
on projects for some of the major companies within industry including:
BP
Royal Dutch Shell
Saudi ARAMCO – (among others).
Through years of experience, our designers have had access to a range of leading software packages. We are therefore confident in our ability to integrate with your existing CAD design suite if necessary.
Below is a non-exhaustive list of the services we can provide:
P&ID updates or complete layout.
3D Model including Pipe Layout, Pipe Supports, Structures, Access Platforms & Walkways.
General Arrangement Drawings.
Manufacturing / Engineering Drawings including Piping Isometrics & Structural Detail Drawings.
Material Take-offs (MTO).
As-built drawings.
All work is carried out in accordance with the latest design codes and specifications, referencing client specific requirements where necessary.
Stress Analysis
During the pipe layout design process, the model will be subjected to pipe stress analysis. Supporting elements will also have Structural analysis carried out as required. This will provide an assessment of the effects of expansion due to thermal and pressure loading. Using this data, we can ensure that pipework is not only adequately supported or restrained but also, that any inherent stress levels are within defined acceptable limits. Additionally, pipe supports and structures can then be designed in the most efficient manner in order to reduce material and labour costs.
3D Laser Scanning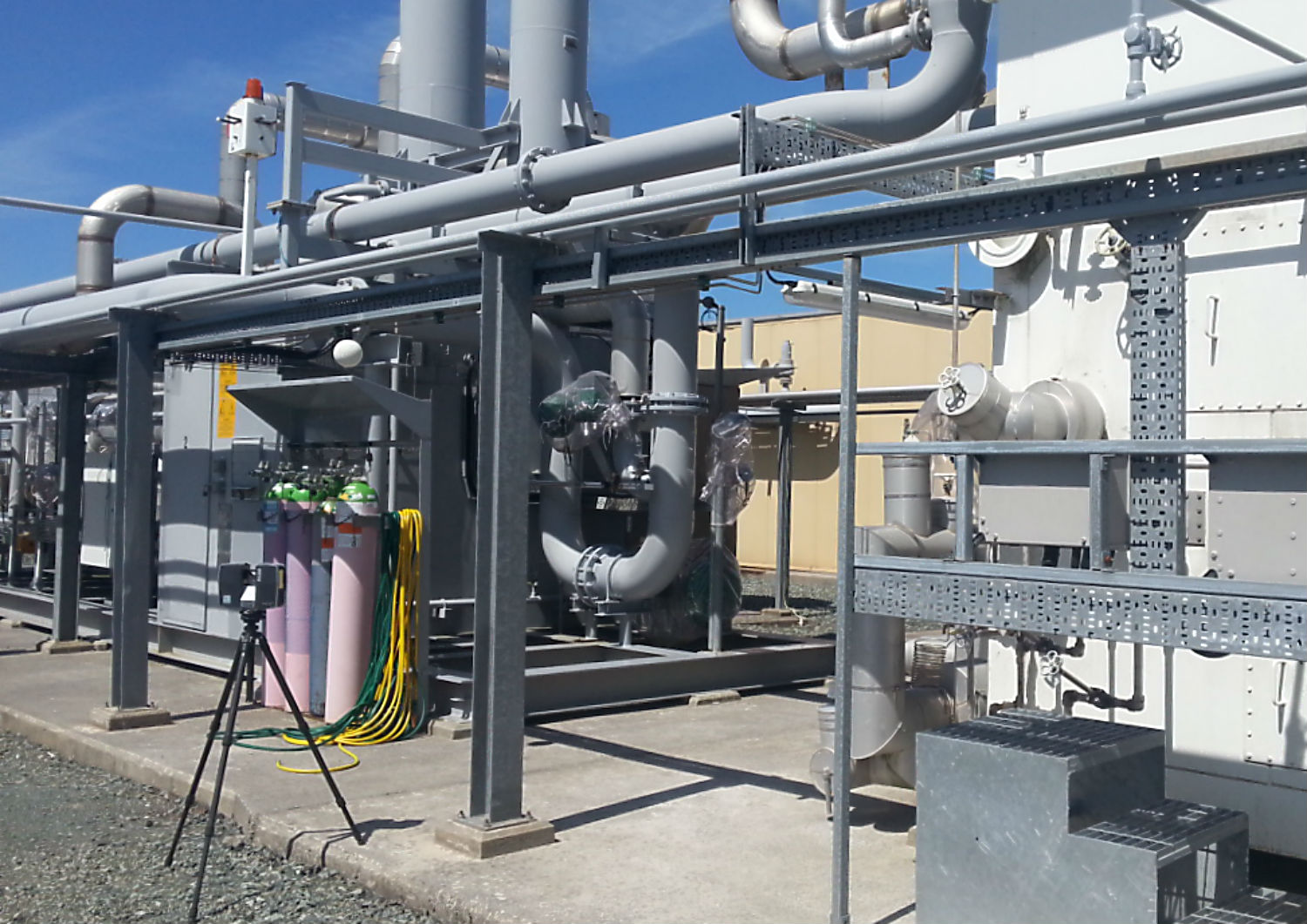 Using the latest 3D scanning technology, we are able to take accurate measurements from site. By performing a thorough laser survey, we can be confident that all the relevant data has been captured.
The 3D laser scan negates the requirement for further site visits to obtain missed information or double check measurements. In fact, often the laser scanning process will capture information which was not within the scope of the original survey.
Although this additional data may not be useful for the piping layout design, the data can always be accessed if required for other applications.
By capturing and using 3D point cloud data, it is possible to measure and replace existing piping/structures or layout brand new lines. Piping layout design performed against the background of a 3D point cloud will give full confidence that new pipe runs and supporting structures will fit into the available space. There is no need to measure every obstacle which the site presents as all data is already captured within the point cloud.